Monday, July 13, 2009
we were supposed to make a postcard mocking a style. i chose art nouveau, well more
john dyer baizley
than anything. here's the doodle. greetings and floral beneath the skull was added in photocrap.
:::EDIT:::
quick edit for a show on thursday, after uploading it i realized that there is too much wrong with it. i give up.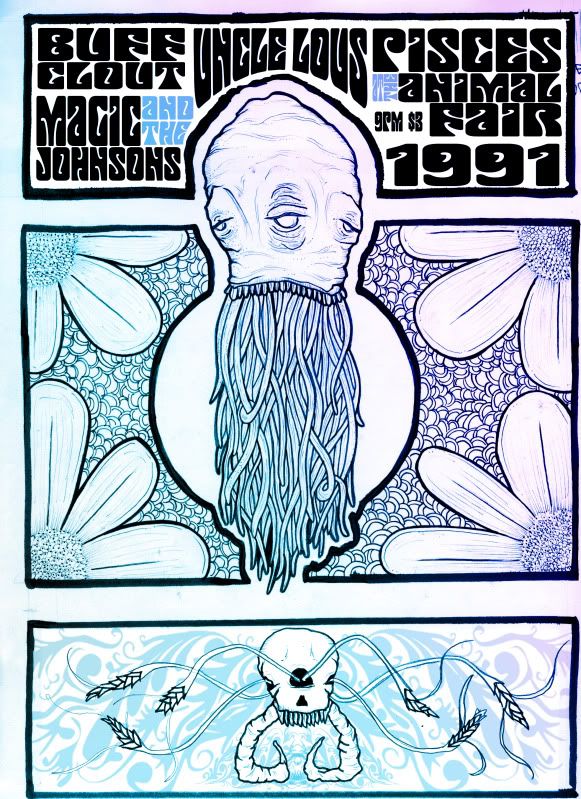 at 3:22 PM


Friday, July 3, 2009
We got some changes yall. DJ YNOT dropped :( bum bum bummer.

BUT!!!!

we did pick up Permanent Nap(Birdie/Russell),
Greenses (
Phil/Russell) and 1991(Kevin/Dylan)!!!!



Permanent Nap


1991
Virgins
Again 4pm meets at 2601 Marble Ave. Winter Park, FL. FREE FOOD AND BEER will be here.

at 5:30 you get a route to the next house where bands will play. hint hint attic/basement show!

BEER BEER BEER! AND WATER TOO!

for any questions or concerns day off, contact is raniel(dot)dantic(at)gmail(dot)com or four oh seven four six three four five six one. thankies.



ps. don't forget! BRING ANYTHING BUT A CAR. and maybe a towel or a change of clothes? i promise you much fun with it. yes.


at 4:36 PM