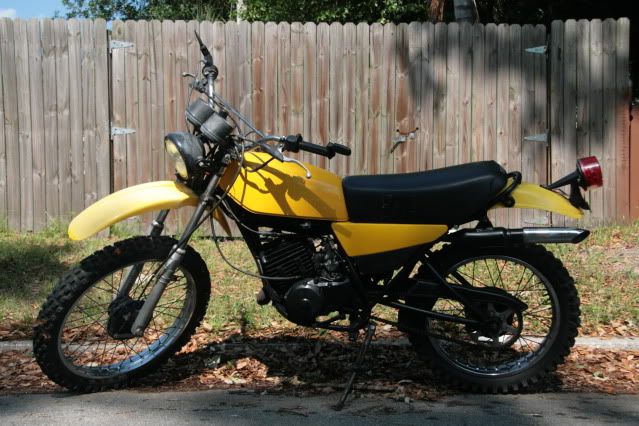 Today, I somehow fit a 1978 DT 125 in my Toyota Corolla. I was so excited I didn't sleep which led me to take out my back seat and front passenger seat. I only had to take the handlebars and rear tail light off the bike. The best part about the whole thing is the cost, but I'll have to keep it a secret. I bought it from a real nice dude who builds dragsters in a double storage unit.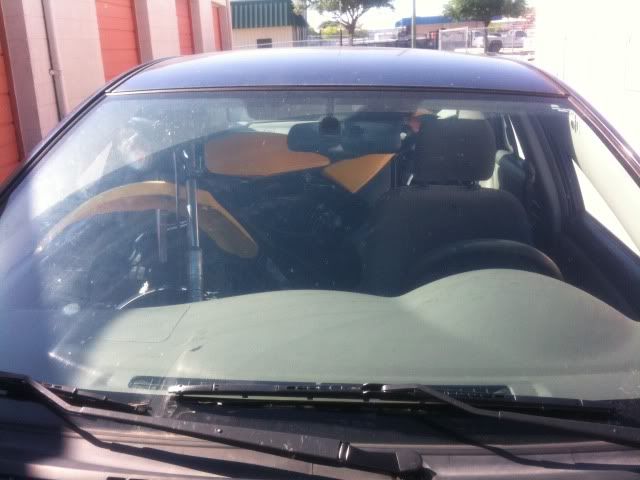 It doesn't run yet, but is super clean, has a title and came with extra parts.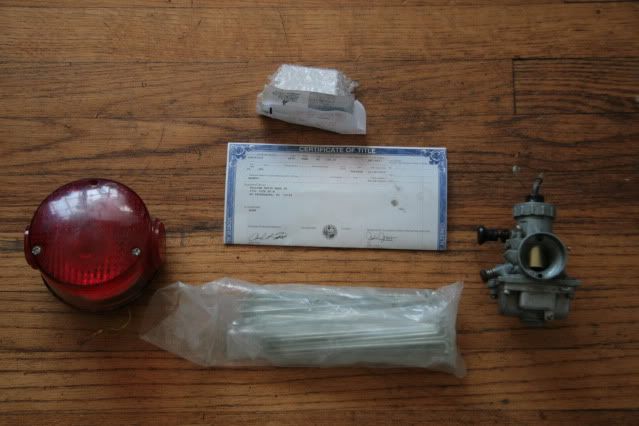 While in the area, I also picked up a neat helmet for cheap.
It doesn't seem like anything major is preventing it from running. From my trial and error experience of mopeds, it shouldn't be too hard to get running.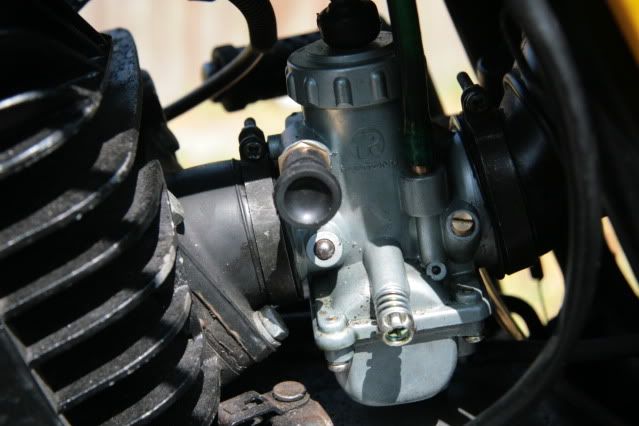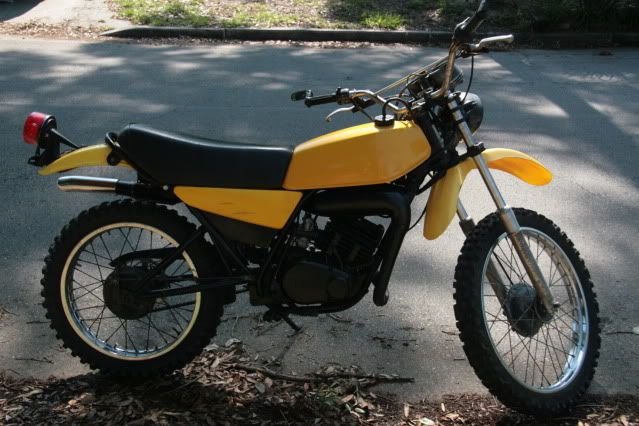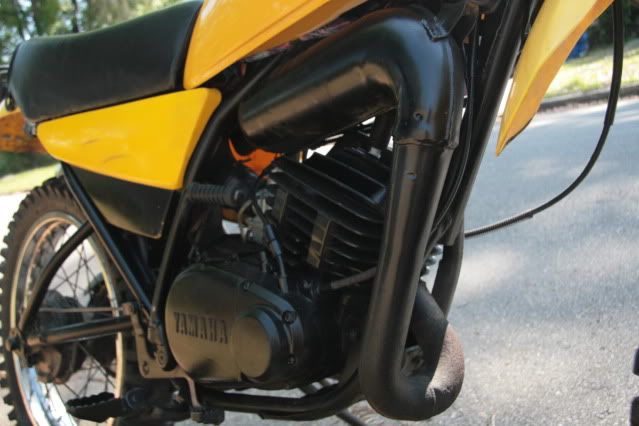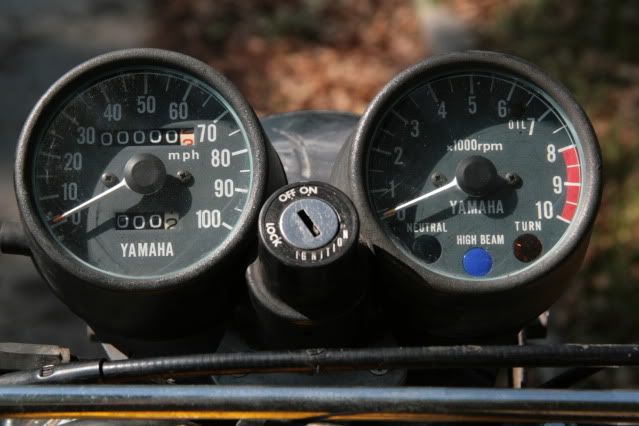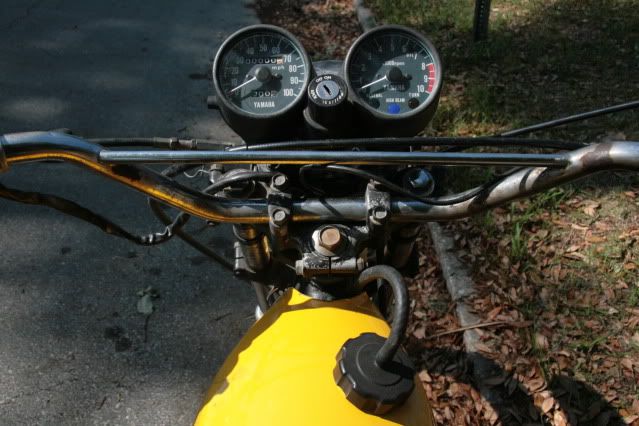 The funny thing is, I have no experience of driving anything that shifts, haha. My last and only attempt was being 12 years old driving a 3 wheel cushman over a tee box spilling the drinking water in the truck bed because I had no idea what I was doing. All this reminds me of the Grease 2 motorbike montage. It's gonna be a hilarious attempt for me to figure this out.
If you can't tell I'm really excited for this project. I apologize for how scattered everything is. Catch me on the streets!